GlowByte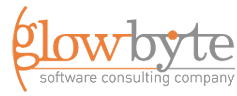 The key competitive advantage of GlowByte is our employees.
GlowByte cares about people and that pays back. Our atmosphere is not mere administrative. We encourage initiative and bring joy to a formal technical process. Taking project management seriously, we love to create useful and working things.
However, finding managers and group leaders is the most important and tricky thing in Russia. The country's lack of professional managers has serious impact on engineers' productiveness - that is why we continuously grow up, teach and motivate those our colleagues with leadership potential. We also keep many contacts in the industry which help to attract outside management talent.
By the way, we have solid expertise in Business Intelligence (SAS platform), software outsourcing (cross-platform, C++, C#, Java), and we build great software products - finance management platform and hospitality industry solution.
---